=== RECENT UPDATES ===
Mod of the Year 2011
(30th November 2011)
It's that time of year again! The Mod Database MotY competition has started (it runs until the 10th for the first round), so we'd appreciate any votes for us. We made the Top 100 last year, so let's see if we can do it two years in a row.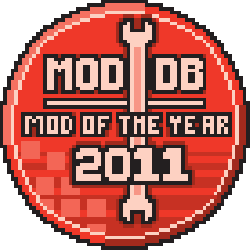 What's to be Done?
(4th December 2011)
Last time we promised an explanation of the two new Galactic Conquest scenarios, but first some other news:

1. Website Changes
2. V1.3 Progress
3. Flak-less Projectiles (Optional Patch) Now Available!
4. New Galactic Conquests
Read More>
Community Spotlight: Somebody's Playing the Mod
(5th December 2011)
We'd just like to take a minute and direct you to a guy on Youtube who's been playing through the mod with commentary and posting it on the internet. He's been helping get the word out on the mod by doing this and we'd like to return the favour (he has a few other EAW mod playthroughs up as well).
Read More>
Site:
http://gutr.swrebellion.com
ModDB:
http://www.moddb.com...thrawns-revenge
Facebook:
http://www.facebook....nge/20781119569
Edited by slornie, 05 December 2011 - 04:21 PM.