Basically, it's just posting pictures of your hobby, whether that's gardening or modelling/painting figurines, posing figurines, painting or even pictures of your recent D&D night or pictures of you at your own concert! :3
I know this is a lot like "Show your Camera shots!" but my intention here is just pictures of hobbies rather than random cats and scenic outlooks.
I'll start with my current project. The Chaos Terminator Lord [Or lovingly called by me, "Annoying prick that won't come together properly"]
(all pics taken with weird acting phone camera btw)
I'm trying to get red highlights on black[Like this
Chaos Sorcerer
]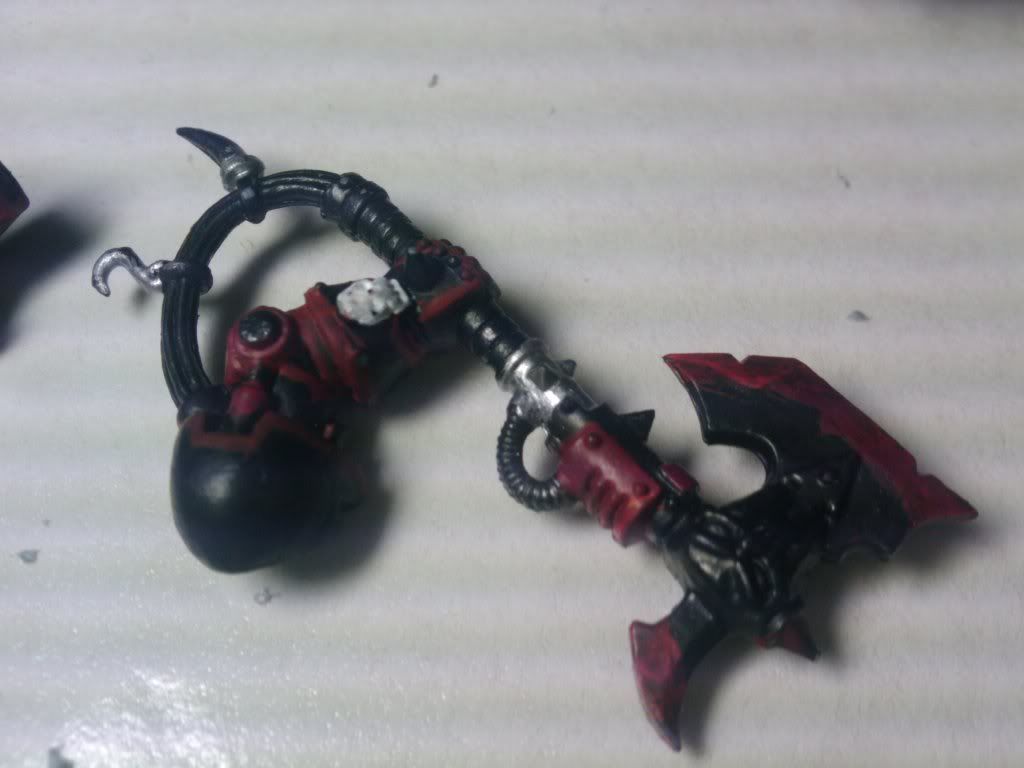 And I'm about to use greenstuff to model this
into this [Just the head. ;P]
Oh and here's my current gang.
[From left to right]
Aspiring Champion Mikuru-chan, Heavy Bolter wielding CSM Tatsuya-chan, naw not really. ;P
Just Aspiring Champion, Heavy Bolter wielding Chaos Space Marine.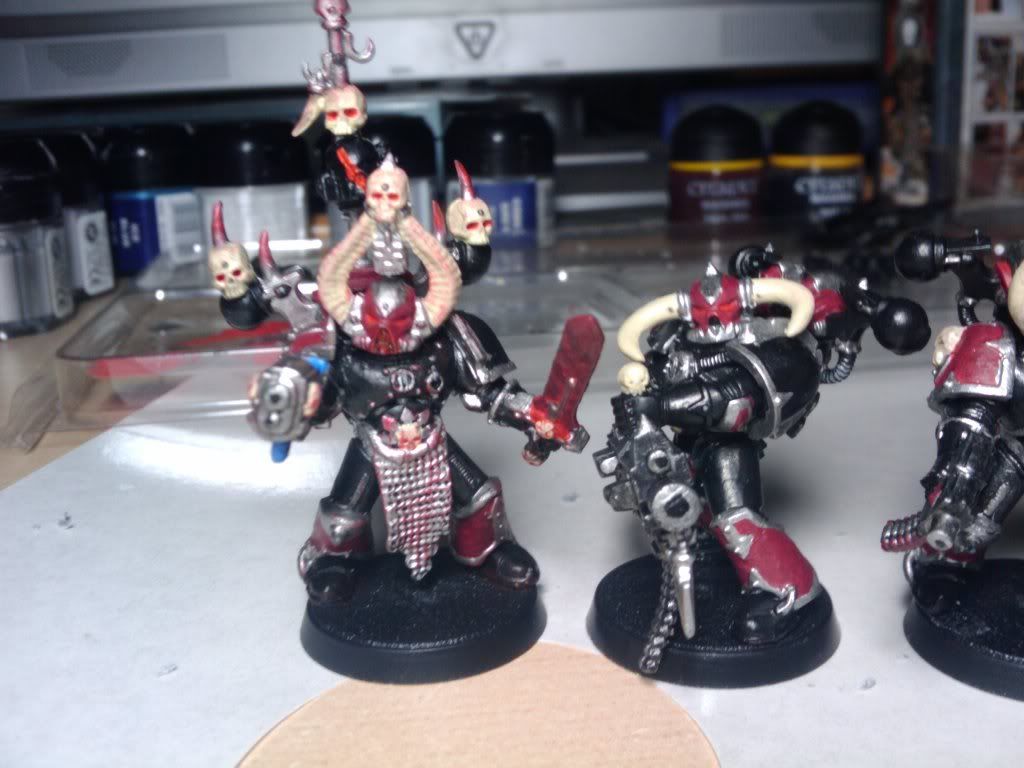 Chaos Space Marine wielding bolter, Icon Bearer of Khorne, Chaos Space Marine wiff bolter pistol and chainsword.
And a picture of my super messy work desk place-desu.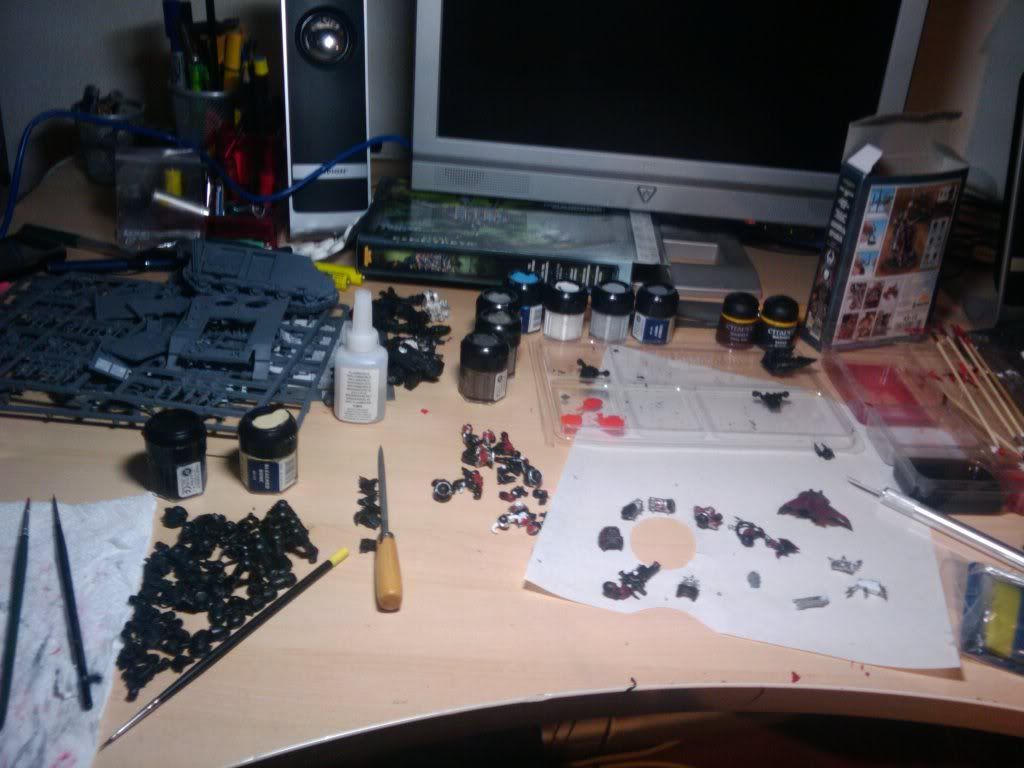 Edit: Imageshack's lame.